Recently, I went to Chopta with my friends. We just wanted to experience snow and have a short trekking experience due to time constraints. So, selected Chopta as a destination. We knew that the destination is pretty common among people living around Delhi NCR but we saw something really strange. Most of the people were not prepared enough for this destination and were suffering a lot. Even if this location falls in easy trek category, there are few things people should not ignore. I remember my Auli trip where I learned the importance of good shoes offering a proper grip. Later, I learned about important things to carry during the extreme trekking to Saptkund.
If you like to travel and are interested in trekking, you should pack your bag with proper things for making your trip pleasant. In this article, I will tell you the must-have things to carry on a trekking trip.
I am writing this article considering a hard trek somewhere in Himalaya, but these things will be essential for most of the trekking trips across the country. Even if you are going for trekking via a travel company, they will only take care of a tent, food and sleeping bags. You will have to carry things that will make things easier for you.
1. Trekking Shoes
It is really important to understand that ordinary shoes can be really dangerous. Even if you have sports shoes, that won't help much until it has a proper grip. Proper Trekking Shoes are really important. Now it depends on the level of the trek for deciding what shoes to buy. Go with a Waterproof and breathable trekking pair of shoes. Shoes' being waterproof is necessary because you will come across various water bodies. Always try it with socks similar to those you are carrying on the trip and check if it fits properly. You shouldn't also compromise with quality. Because there will only be regret and nothing to help you in case you face any proper during the trek.
Decathlon offers high-quality trekking shoes without costing much. Check Decathlon Trekking Shoes. You can also locate the nearest store to try and purchase.
2. A good Backpack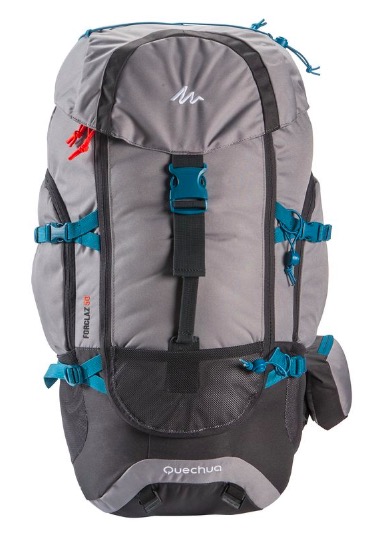 A good backpack is also an important thing. You can take any ordinary backpack because it can affect your balance and may be dangerous. Trekking backpacks are designed in a way to be stable on your back and give you access to everything on your bag easily. In an ordinary backpack, you will have to remove things kept at the top to get access to things at the bottom. But trekking bags have the design to give you access to every corner quickly. You also get backrest. You can also adjust the capacity.
Check the Decathlon Backpacks that are ideal for trekking. I personally use one bought from here.
3. Water Bottle
Water is an essential thing and I am sure very few people may miss this. But people going to one day or few hours trek generally avoid getting a water bottle. Always start with a water bottle full of water and fill it whenever you get a source of clean water. During the Chopta trek, many people were requesting me to give them water and I was surprised how they can start without the water. I remember Saptkund trek where we used to spend hours in just search for waters and mostly we get tiny water sources to fill our bottles.
I also bought water bottles from Decathlon. The reason is that bottle was light in weight and shatterproof. Shatter proofing is important and the bottle must service accidental drops on rocks.
4. Walking stick
Walking stick is highly recommended on most treks. It helps a lot. In case you don't have one, you can use a tree branch or limb. But walking sticks are recommended as it offers a proper grip and comes with a wrist strap for support.
You can buy a good walking stick from Decathlon.
5. Munching Items (Dry Fruits, Chocolates or Energy Bars)
When you are trekking, you lose energy faster. SO, you need something to maintain your energy level. I always carry Dry Fruits, candies, Chocolates and Energy Bars with me. I also recommend the same to you as well. These items don't take much space but help a lot.
6. Rain Coat
If you are trekking to areas where rain is common or there are chances of rain, you shouldn't ignore the Rain Coat. In mountains, there are high chances of rains or snowfall. For snow hikes or treks, it is recommended to have a raincoat.
7. Waterproof gloves
You can go with ordinary gloves to protect your hands but having Waterproof gloves are recommended. If you are going on snow treks or places where it has high chances of rains, get waterproof gloves. If you ignore this, you will suffer a lot.
8. Head Torch
While many people just recommend a flashlight or torchlight, I specifically recommend the Head Torch. And the reason is to keep both of your hands free. It is also really important and can be a lifesaver. Even if you have no plans of trekking in the night, it is important. During the Saptkund trek, we also had no plans of trekking in the night. But we were forced to trek in dark one day when we couldn't find a water source for the whole day.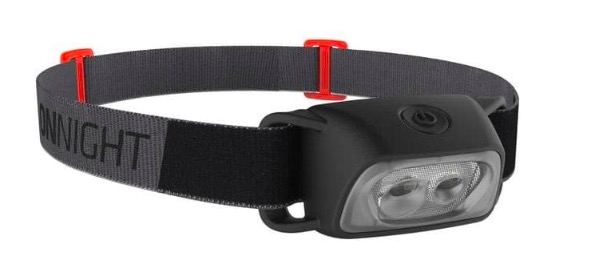 I use the Onnight Headtorch by Decathlon.
9. Cap or Hat
You should always be prepared to keep your skin safe from direct exposure to the sun. This is the reason, Cap or Hat is really important.
10. Sunscreen, Sunblocks, and Lipbalms
While trekking or hiking, your skin gets under direct contact of UV rays and sunlight. So, it is recommended to get a sunscreen with SPF 70 or more to keep your skin safe. You can also carry lip balms with SPF rating to protect lips getting sunburn.
11. Medical Kit or First-aid Kit
You need to prepare a medical kit with medicines for pain, fever, and digestions. Creams for burns and bandages or band-aids. You won't get any doctor there, so be prepared in advance.
12. Hand sanitizer
Your hands come in contact with several rocks, trees and unwanted spots during climbing of trekking. So having a Hand sanitizers is recommended to be reduce the probability of getting sick while on multi-day trekking.
Final Words
Apart from these, having proper cloths is also recommended. Always take care of comfort and protection. If you are going to a mountain covered with snow, take proper jacket to keep yourself warm. If you do not want to run out of battery, keep power bank as well. But always try to keep bag as light as possible and never ignore the items I mentioned in this list.
---