Travelling is the best medicine that you can have without any side effects. If you love traveling, then you don't need any other therapy for your stress, depression, workload or any other kind of tension. Most of us overlook our passion and focus on earning more and more money in our 20's. We forget to live our lives and just make our career the most important thing in our life.
Well, I am not saying that career is not important but it is not everything. Your family, friends and your hobbies are equally important. If travelling makes you happy, do plan trips. Small or relaxing trips never hurt your career. Many researchers found that travelling treats your stress and makes you more energetic. This helps you in achieving your dreams.
20's is the decade of living our lives in the present, no regrets of past and no worries of future. In my language, it is the perfect age for careless travellings and numerous adventurous trips. If you are at your 20's and ignoring your passion for travelling, here are a few reasons why you must travel before you are 30.
Reasons Why You Must Travel Before You Are 30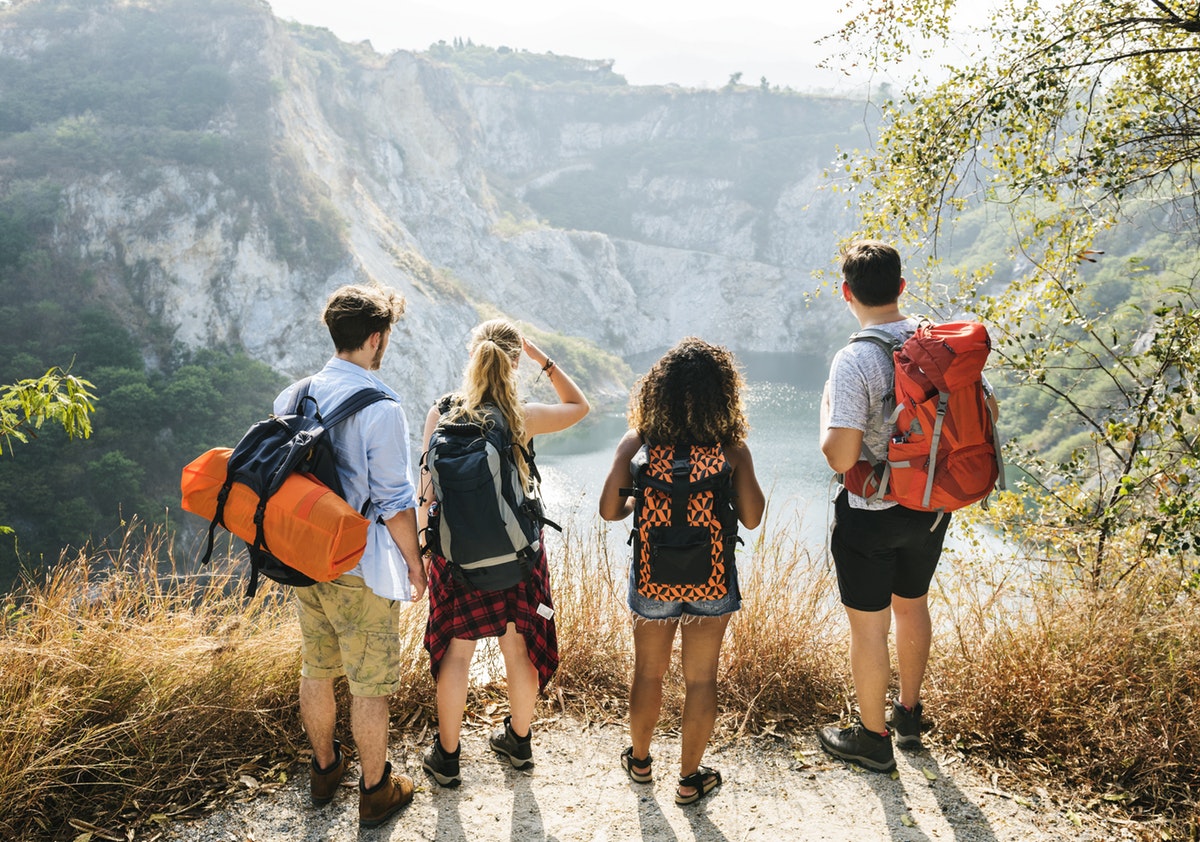 1. You have Stamina
Before 30, your bones are strong and you have great stamina. You can take benefit of this and wander with the full heart. You can enjoy your day fully and can trek even for days.
2. You have Good health
Health is wealth and before 30 you have this wealth. So, no need to worry about saving more money for the future, Just travel and feel the joy. Also, traveling treat your stress and makes you a happy person. It makes you energetic.
3. Best Experiences of Life
The travel taught you about those lessons that you never learn sitting in your room in front of a TV or laptop. Wandering can help you in taking many tough decisions in your life.
4. Makes you Tough
Traveling makes you tough physically as well as mentally. You can not deny the fact that while travelling you face different issues that help you to deal with any tough situation of your life.
5. You have Fewer Responsibilities
Before 30, you have very fewer responsibilities. You have no issues to take care of home or loan or any other big responsibility. This helps you to enjoy your tour with the full heart.
6. Easier to Learn a New Language
It is a proved fact that in our 20's we can learn new things easily. The brain is still developing at this phase. So, You can learn new languages and cultures in different cities and countries.
7. Fun at Parties
If the idea of having a party with unknown people in an unknown place rushes your adrenaline, then my friend you are a true travel soul. So, travelling gives you much more options like these. 
8. Mood Booster for Stress
The 20's can be tough. There is a lot happening around you, in your family, relationship, career, and job. It is a very confusing decade of our life. Travelling can help you destress all these. Here is the mood booster, travel, travel and travel. Traveling can help you in dealing with your depression and stress and makes you more energetic.
9. You can Travel Solo:
No need to go with parents, family members, girlfriend or any other person. You can travel solo and enjoy your life to the fullest. Traveling solo helps you to think about your life and in taking many decisions in your life without getting any interference of others. After all, It is rightly said: Some quality 'Me' time never harms. 
10. Easy to make Friends with the Same Interest
At 20's you can easily adjust with anyone and make many friends. And what's better than making friends with same interest. We all must agree, making a stranger your friend is quite exciting. As well, you can split the bills along with having double fun.
I think these reasons are enough to make you travel before you get 30. Never leave your passion. It is what makes you strong and helps you to make good decisions in your stressful life.
---