The Caribbean has slowly become the most popular travel and holiday destinations, and its islands have everything to make your time worthwhile. You have plenty of things to choose from when you're traveling to the Caribbean, and each island, beach, and spot on the land is delightful in its own way.
Not only beauty is reveling, but the atmosphere is also relaxing and peaceful in its own kind of way. So, if you're, by any chance, looking for a destination complete with exotic beaches, endless summer, water sports, and the luxurious spaces, you know where to head to- The Caribbean.
We curated this list of best Caribbean islands to visit with family and friends.
Best Caribbean Islands to Visit
The Caribbean is a group of nations and islands in South America and we bring you a list of best Caribbean islands to visit. Relax. Enjoy. Explore. You are sure to find a place for whatever it is you want to do.
1. Grand Cayman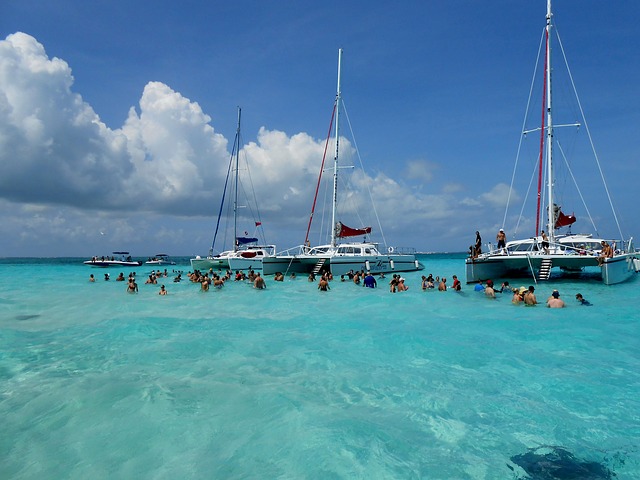 One of the best islands to enjoy in the Caribbean, the Grand Cayman is home to the seven-mile beach. You can go look at the stingrays at the Stingray City, or maybe enjoy the delights like the Blue Iguana at the Queen Elizabeth II Botanic Park. And if you want to do it the tourist way- you could savor the freshly caught fish at the various restaurants nearby, bond with the natives and listen to their tales while also buying souvenirs from the local vendors and craftsmen, and most of all, shop duty-free at Gucci, Versace, and Tiffany.
2. Abaco
One of the most beautiful and hidden places in the Caribbean islands, Abaco offers you the whole Caribbean experience but with lower crowds. It has amazingly beautiful beaches, and even better historical attractions and charming little hotels.
If you're somebody who loves their alcohol, especially when on travel, you should be sure to check out the legendary bars in Abaco. And if you have some time for new experiences, I'd recommend that you go deep-sea fishing, golfing and boating.
3. Downtown Nassau, Bahamas
The capital of Bahamas, Nassau has long been a popular destination, for any kind of getaway. And if you think that Nassau has become more of a redundant destination, you have been to the Downtown yet. Full of culture, with great restaurants, shops, and spots, Downtown Nassau can easily become your favorite due to the experience it provides. The museums and art galleries that are a part of the landscape- all make your time at Nassau even more fulfilling.
4. St. Maarten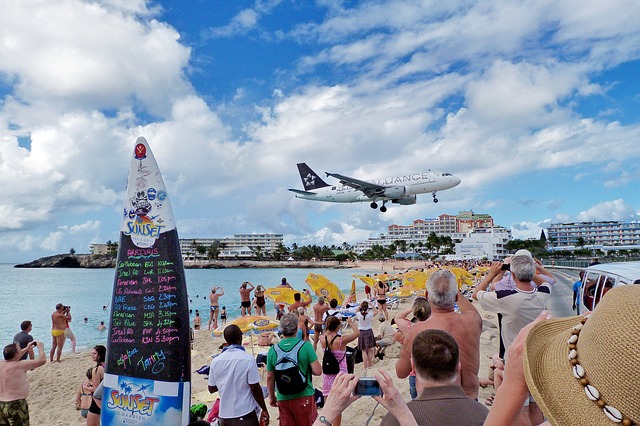 St. Maarten has always been a delight for tourists, and this is the reason we have included it in the list. You can go shopping, gambling, and dining at some of the most exquisite places. All of this makes sure that you enjoy to your heart's content while you're at St. Maarten. More and more travelers are coming back to St. Maarten to relish all it has to offer.
5. Tortola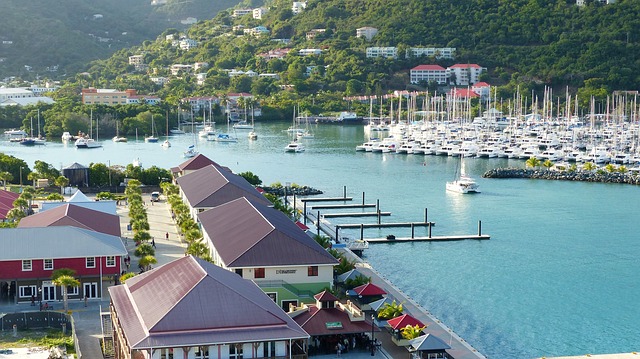 A part of the British Virgin Islands, Tortola has slowly been rising on the list of favorites yet again. Long Bay and Cane Garden Bay beaches have never been so welcoming and amazing, and not only this, it's high time you splurge at the rooftop restaurants, and visit and explore the historic rum distilleries that dot this Caribbean Island.
One of the best things about going to Tortola is that you can go island hopping with the BVI's ferry system and enjoy more of the Caribbean while dumping your stuff at the best of places.
6. Nelson's Dockyard, Antigua
If you want to relax and calm yourself, while also exploring and traveling back in time, you should head to the Nelson's Dockyard at Antigua. What was once the dock of Admiral Horatio Lord Nelson has now become a preserved 18th-century beauty. While you're there, you can loge yourself at one of the charming boutique hotels, and enjoy your sun-filled and sand-filled days with glasses of the most delicious rum.
7. Curacao
One thing apart from the beauty of the Caribbean Island is the crowds that you meet almost everywhere, and if you want to get a secluded corner of the beach to only yourself and shop around while there aren't hordes of people everywhere, you should head to Curaçao- a place where you can find empty beach stretches with stunning sceneries, and also party-style beach clubs. Curaçao also has beautiful luxury resorts where you can surely splurge and indulge.
8. Playa del Carmen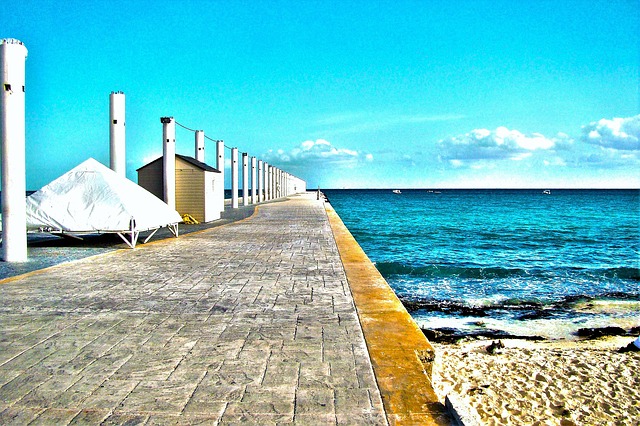 A Mexican city for all, Playa del Carmen is perhaps the most famous for its shopping and nightlife at Fifth Avenue, which is why it should be the first thing to add to your itinerary. And you may wonder if there is anything else to add? Yes, in fact, there are many. Snorkeling, scuba diving, sunbathing, swimming, banana boating, tubing, and jet skiing are just only the water spots yet. You can also try your hand at the various golf courses, while also hiking, horseback riding at the Xcaret eco-archaeological parks. Did I forget to mention the Los Fundadores Park, and the 3D Museum of Wonders?
9. Roseau
The capital of Dominica, Roseau is famous for its Creole architecture, and the cobblestone Old market selling fruits and crafts. A normal, yet a fulfilling trip to Roseau would include a visit to the Dominica Museum, a place which tells you all the tales, and at least an afternoon in the majestic Dominica Botanic Gardens. You can also go up the Morne Bruce if you'd love a bird's eye view of the city.
10. Grenada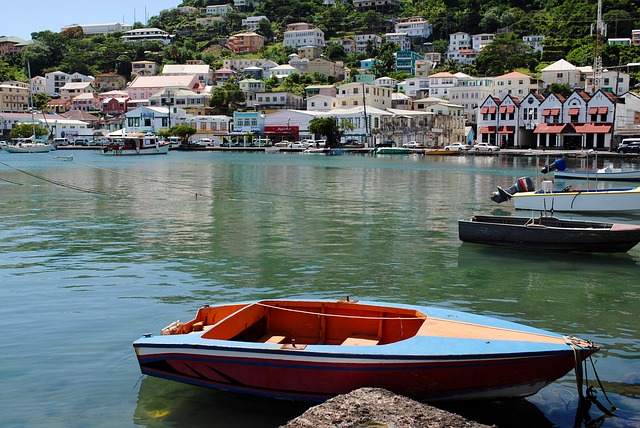 Small and majestic beaches on the shore, and rainforest-clad hills in the backdrop, Grenada is the best place for a low-key trip and to fully enjoy the natural environs and learn about the local culture. The Underwater Sculpture Park is perhaps the most famous of all the destinations. You should also be looking forward to acres and acres of Nutmeg Plantations if you're traveling there.
11. Les Trois-Îlets
A town on the Caribbean Island of Martinique, Les Trois- Îlets is the birthplace of Napoleon Bonaparte's first wife. Various museums dot the landscapes, as do little boutiques and cafes. The town has a water sports hub, and you can go enjoy the experiences whichever way you like.
12. Saint Lucia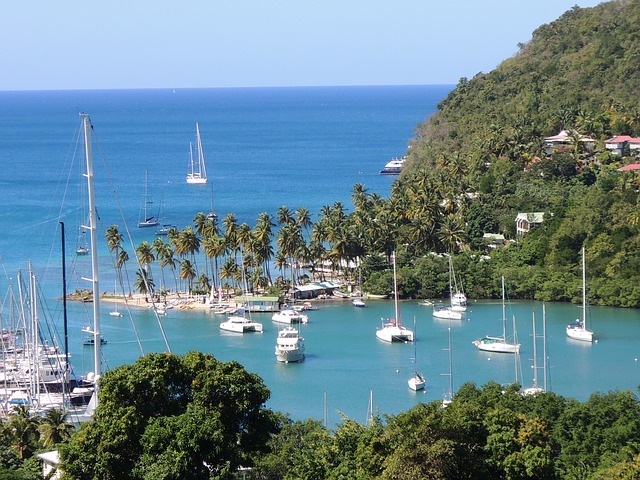 Saint Lucia is complete with beaches, beautiful resorts, and hills. If you're a diver, snorkeler, trekker, kite-surfer, nature lover, or someone who wants to be one, and you also love indulging, Saint Lucia is the place for you. There are a lot of activities you can do while you're here, and staying at Anse Chastanet is one of them.
13. Trinidad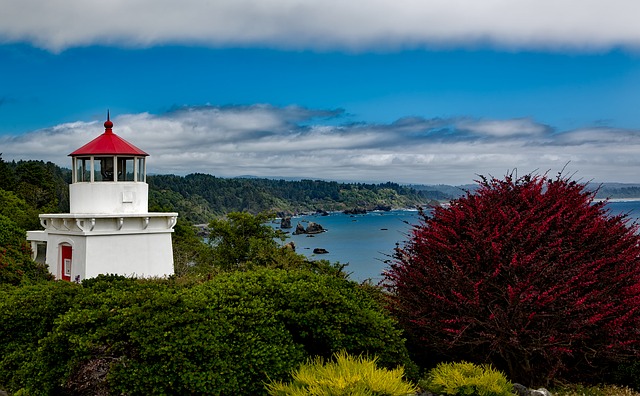 A lovely Caribbean island that will make you fall in love with the Creole culture and is home to one of the biggest Carnival celebrations in the world. The annual party at Trinidad is one of the best experiences you can have, and combine it with time at the Maracas By, and you're going to be in bliss.
14. St. Kitts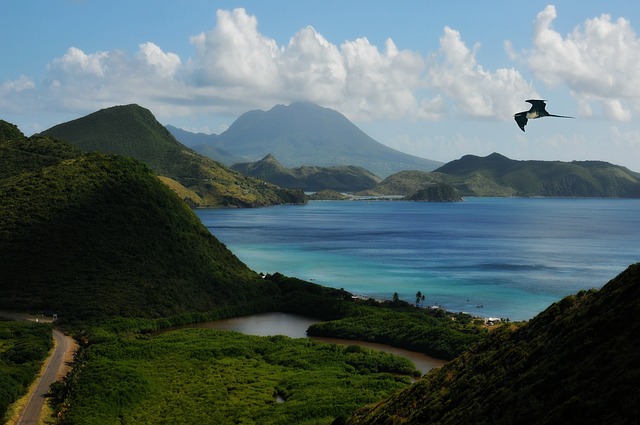 St. Kitts has big hotels, and lovely shopping spots, including the Basseterre, lovely beaches like the Cockleshell Bay, all of which make your stay at St. Kitts divine. If you don't want to spend a lot, you can take a day trip to, and enjoy all the island has to offer and making sure to spend some time at the Belle Mont Farm.
15. Anegada
A must-go-to for lobster and beach lovers, Anegada is one of the remotest British Virgin Islands. The bars at the beach are all magnificent, and the fact that the stretches, if sand is mostly empty, is all that you need to know. Also, remember it has more lobster restaurants than anywhere in the Caribbean.
Read More, most expensive vacation spots in the world
We're sure that you have already made up your mind on the best places to visit in the Caribbean, and we wish you have the greatest time of your lives while you enjoy the beaches and play in the sand!
---