India can be best described as a collision of a young, growing nation and an ancient, culturally established country; overwhelming every visitor with its chaotic customs. Taking a road-trip across the vast geography of India is a certain way of getting the wholesome experience of India. Even many people have taken the Kashmir to Kanyakumari road trip. Isn't it amazing?
From the lush vegetation of South India to the freezing mountains of the North, India offers a perfect range of enchanting road trips that will leave you wanting for more. So, we thought to curate a list of most exciting and adventurous road trips in India. These are the famous roads to explore the diversity of India.
Best Road Trips in India
1. Manali to Leh Highway
With beautiful snow clad mountains on both sides and blues skies that go on and on, this is an exquisitely beautiful road trip to take. Your view only continues to be heavenly. You will find on your way, stunning valleys, tiny streams or waterfalls even, landscapes and lots of monasteries that are worth a visit.

At above 4,000 meters of altitude, the distance between Manali and Leh is 478 kilometers. This trip shouldn't take more than 2 days to cover.

It is important that you take regular stops as it is a tiring drive with lots of sharp turns. You will also need the breaks to adjust to the high altitude. You can either stop over at Keylong or further up at Sarchu to rest. You'll find both food and accommodation here.

The best time to take Manali to Leh road trip would be between June and September.
2. Mumbai to Goa
Often hailed as a road trip of a lifetime, this is a favorite among Mumbaikars. This is a road trip especially popular among the youth, all thanks to 'Dil Chahta Hai'. If you haven't taken a 'Dil Chahta Hai' style road trip with your friends, are they even your friends?

NH17 is an extremely picturesque and smooth, a pleasure to drive on. Bikers love riding on this road. With a distance of a little over 590 kilometers, this road trip should take you 10 hours approximately. Most people take a break in Chiplun. There are several food joints throughout so food wouldn't be an issue.
The best time to take this trip would be from September to March.
3. Chennai to Pondicherry
Nothing compares to a smooth drive by the beautiful sea as you jam to your favorite songs with your loved ones.

Only taking up a mere 4 hours, you can take this short little road trip with the most stunning views from Chennai to the white town of Pondicherry. Make a stop in the town of Mahabalipuram renowned for its historical monuments and beaches.

The distance is approximately 570 kilometers. The best time to make the trip is between October and February.  
4. Darjeeling to Pelling
If you want to enjoy the captivating views of lush, green tea gardens and endless mountains you should take a road trip between Darjeeling to Pelling. Only 72 kilometers apart, this is a small trip that won't take much time.

The best time to visit is March – June, and September – December. Replete with food joints, you can stop anywhere for a quick snack. With the best tea to offer, stop at any tea garden for a heavenly cup of piping hot tea.
5. Mumbai to Mount Abu
With delightful views and good roads, this trip will you offer you a little of everything – you'll pass through urban cities to small villages. The most interesting aspect of your trip would be that you'll pass through Mumbai, Gujarat and Rajasthan. You will experience 3 different cultures in a single trip.

You can enjoy a grand variety of food on the way. With a distance of 765 kilometers, this journey can be made within 12 hours via NH48

Go between July – October and enjoy the greenery and mountains covered in mist that you shall see on your way.
6. Bangalore to Bandipur Forest
If you are a nature lover, this is the trip for you. Take a trip through the lush green forests of Bandipur National Park and enjoy the arresting views of dense woods on both sides. Don't be surprised if you encounter animals such as langurs, mongoose, deer, even tigers on your drive. Deer are spotted in abundance.

The distance is around 235 kilometers long and will take up to 5 hours of travel time. Studded with food joints on the way, you can stop to break wherever you like. Please note that driving through the forest isn't permitted after sunset so you must plan your trip accordingly.
October – May is reportedly the best time to visit.
7. Jaipur to Ranthambore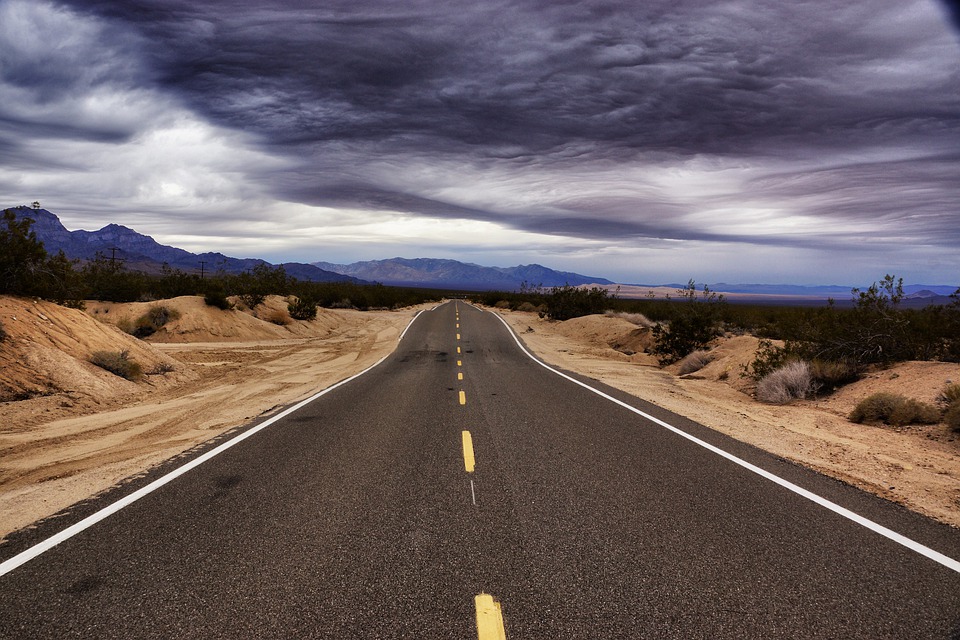 Take this scenic trip from the Pink City to Ranthambore for beautiful mustard fields, open blue skies and stunning landscapes that form your view.

Take the State Highway 24 which is a delight to drive on. You will pass through several tiny villages. Stop at Bassi for a quick lunch and visit the Bassi Wildlife Sanctuary. This road trip is at a stretch of 145 kilometers.
8. Guwahati to Tawang
This trip would be incomplete without the mention of a road trip in the northeast. Just as challenging the road trip from Guwahati to Tawang is, the jaw-dropping views you shall witness on the way make it worth it.

It is a tough terrain to drive on with ample twists and turns, but with every turn, you take the mesmerizing view of the snow clad mountains and the deep valleys only keep getting better.

With a distance of 521 kilometers, it'll take you 10-12 hours to complete the trip. Although a long and strenuous journey, you can take as many stops as you like. Make a stop in the pretty valley town of Dirang and visit the several monasteries there. On the way, you will find a lot of food options. Do gorge on the amazing momos!
March-October happens to be the best time to undertake this journey.
Read More, Best Road Trips to Take From Delhi

Before taking a road trip, make sure to get your vehicle checked thoroughly. I too make sure that it is in good condition and that I have a functional stepney tucked away in the trunk in case of an incident. Stocking up on snacks and water bottles is always a good idea.
If you have motion sickness, medicines for nausea will be a lifesaver. Carry a camera along, there will be several scenic spots where you might want to stop at and snap a picture of you with the sunset. Keeping a map, chewing gum, sunglasses, portable charger etc handy can be helpful.
But the most important of all is, the thing without which all road trips are impossible, is music! Make sure you pack up good music so that you can jam along to tunes your favorites as you drive along. What are your road trip essentials?

---